Free Food Distribution
Free Blood Pressure Checks
Free Glucose Checks
Free BMI Checks
Free Diabetes Education/Screening
Free Referrals & Follow-up Appointments
Free Hand Sanitizer & Face Masks (Adults/Children)
Free Employment Services
Goodwill on-the-spot Interviews
Free Goodwill Veteran Services
Free Dental & Eye Exams (Adults & Children)
SunCoast Blood Centers Mobile Unit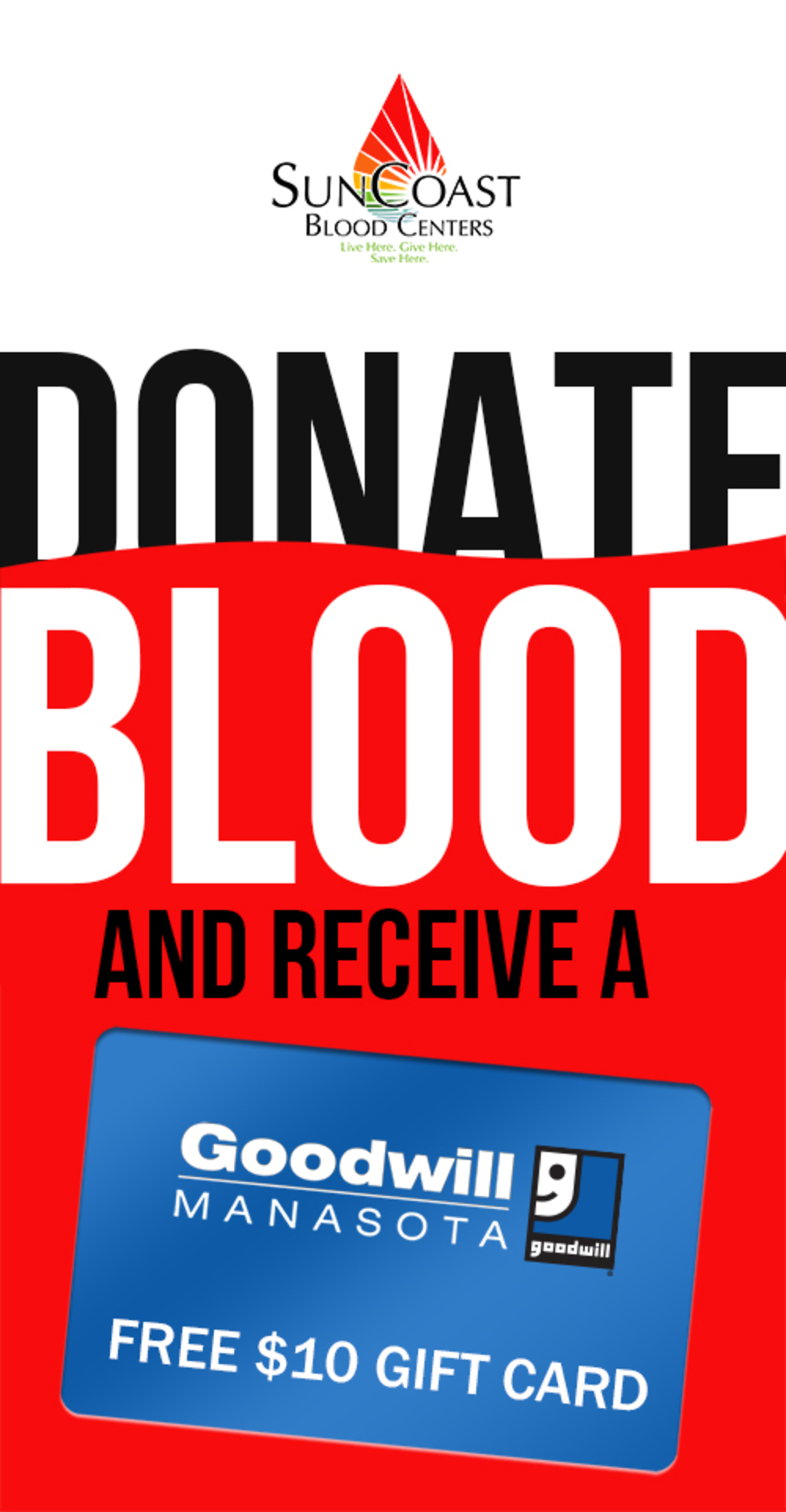 Receive a Free $10 Goodwill Gift Card When You Donate Blood!
Donate blood and stay social distanced. Our donation program is 1-to-1 interaction, which keeps you as safe as possible and lets you save lives safely.

ALL DONATIONS WILL BE SCREENED
FOR COVID-19 ANTIBODIES.

In addition to a Free $10 Goodwill Gift Card, blood donors will receive a Free Wellness Check!


Free Wellness Check Includes:
Temperature Check
Blood Pressure Check
Hemoglobin Check
Cholesterol Check
COVID-19 Check

Appointments preferred. Walk-ins accepted.
For questions: [email protected]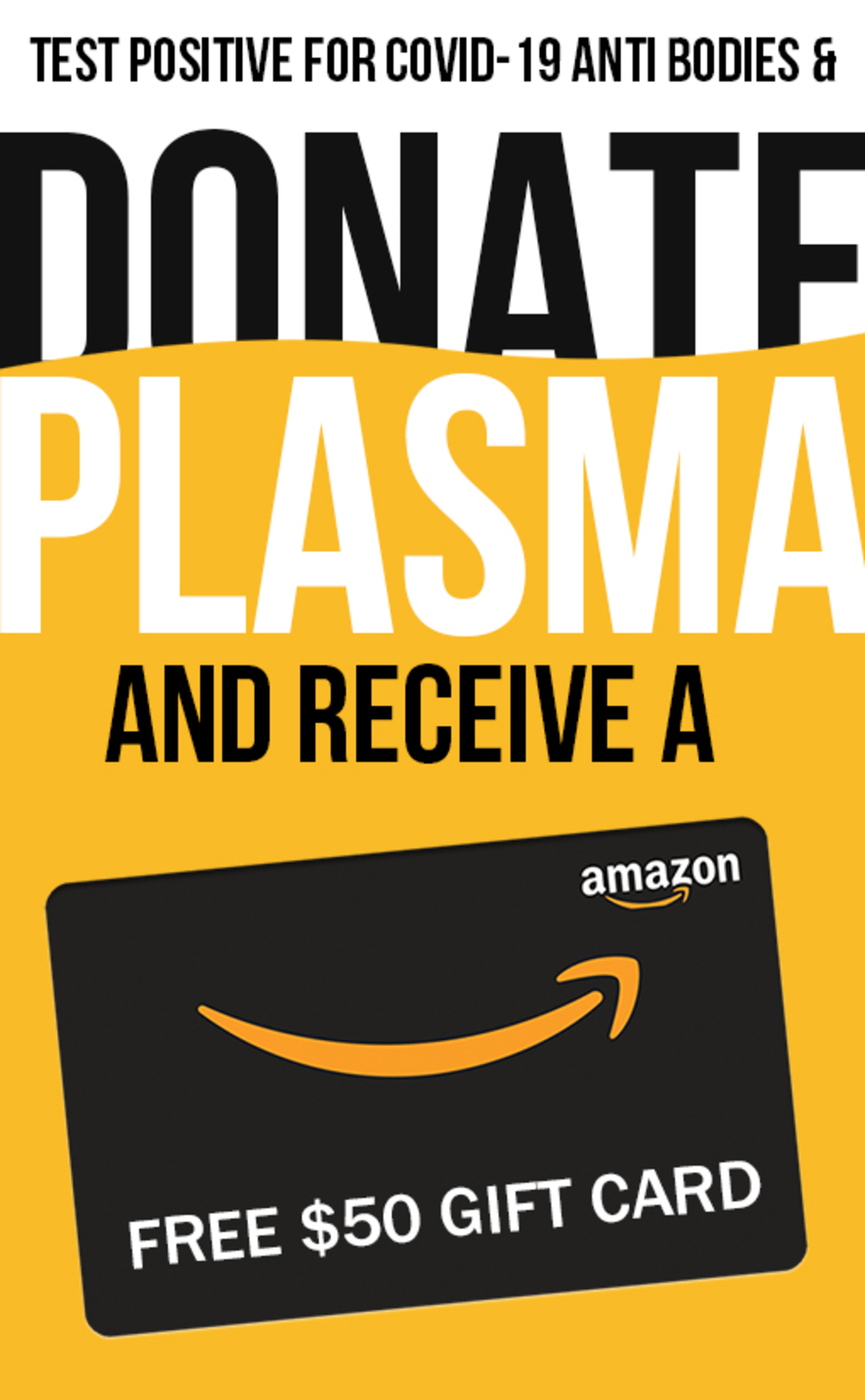 Receive a Free $50
Amazon Gift Card!
SunCoast Blood Center is ready to provide convalescent plasma to hospitals as an FDA approved investigational new drug for use in patients with life-threatening COVID-19 infections. You can help save a life, posing no risk to yourself.

If you test positive for COVID-19 antibodies after donating blood at this event, on Saturday, January 23rd, you may also choose to donate your plasma & receive a $50 Amazon Gift Card.

Appointments preferred. Walk-ins accepted.
Free Dental & Eye Assessments
for Adults & Children
MCR Health is a leading not-for-profit healthcare system that provides high quality, compassionate care to families throughout Florida, including our Huntingdon Behavioral Health division which is one of the largest behavioral health providers in the state.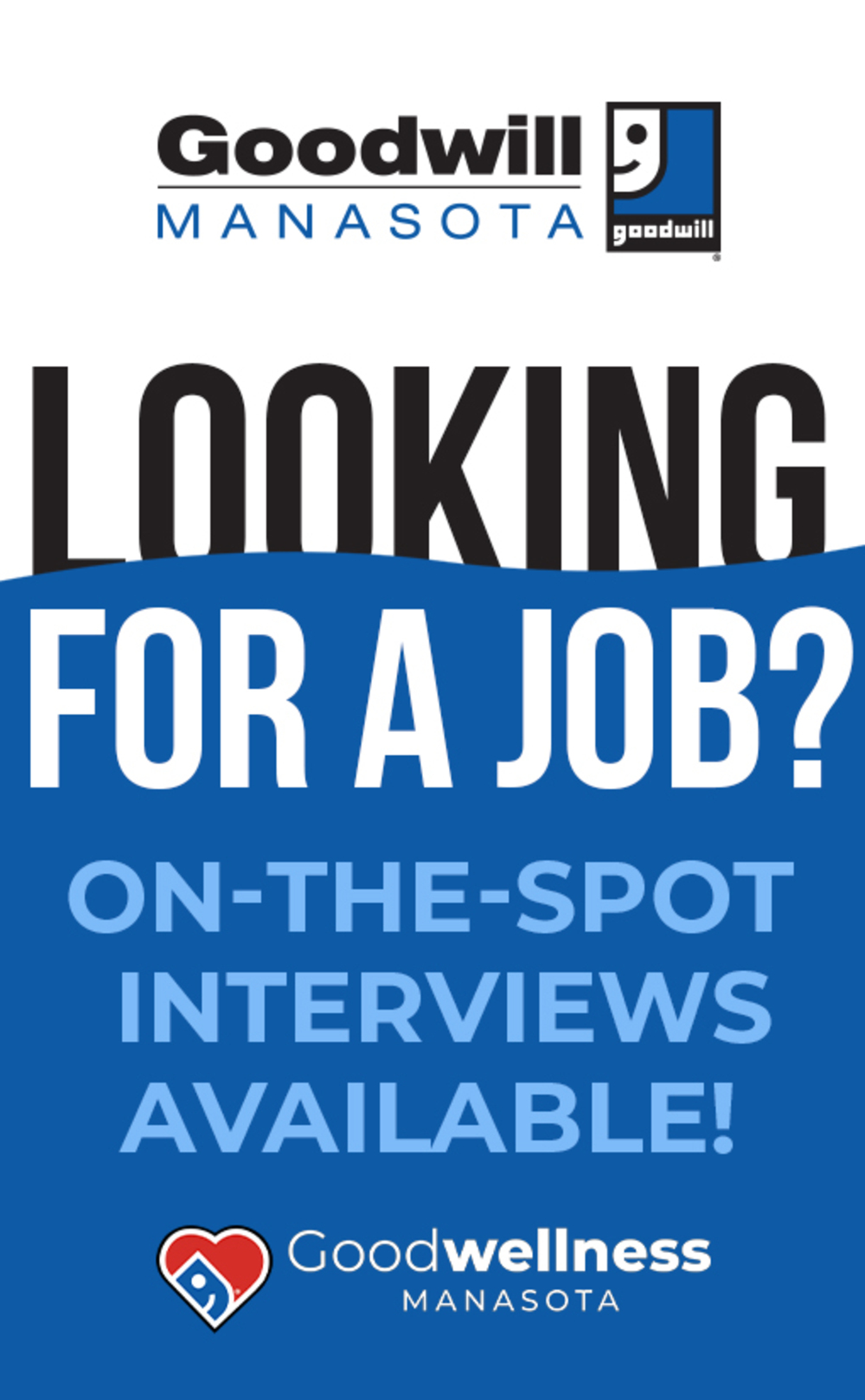 Find Your Next Job!
Stop by our Job Connection site on campus. We will be glad to help you with your resume, interview strategy and finding an available job.

Did we mention Goodwill Manasota is hiring at all locations! We have great positions available just waiting for you. On-the-spot interviews available.
About Us
The Multicultural Health Institute (MHI) seeks to level the healthcare playing field by promoting, educating, and ensuring equal healthcare access and treatment for individuals and communities who are traditionally uninsured and receive a poor quality of care. We support programs that educate, identify, and test for diseases such as Cancer, Diabetes, Obesity, Stroke, Cardiovascular Disease, Infant Mortality, HIV/AIDS, and other health issues affecting under-represented communities across the United States which also help reduce the costs of healthcare.

For more information about the Community Wellness Fair, please call the MHI Helpline at (941) 906-9484.

Get 5% Off Your Purchases!
Subscribe to our newsletter & get 5% off
in-store on all your Goodwill purchases.